We have always prided ourselves on our expertise and close attention to detail.  We work to optimize the safety, functionality, and efficiency of all fireplaces and chimneys.  All of our technicians are skilled and knowledgeable in all aspects of the chimney and heating appliance from installations to repairs to complete rebuilds and restorations.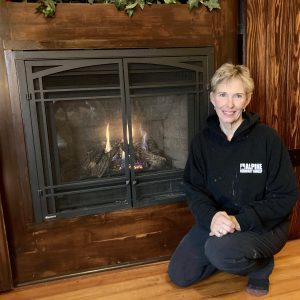 Janie Fraser
Janie Fraser is certified by the Chimney Safety Institute of America as a Certified Chimney Sweep and Reline Specialist with special training in chimney physics.  Janie is a F.I.R.E Certified Fireplace & Chimney Inspector.  She studied at the Ahrens Masonry School as well as at Masonry Products earning certification as a Rumford Builder. Janie is a Certified Chimney Professional with the Certified Chimney Professionals.  She has been a member of the National Chimney Sweep Guild for over 20 years and she is the past president of the Midwest Chimney Safety Council.
Michael Rickord
Michael is Janie's step-son and has been working in the chimney sweeping industry off and on for years.  In January of 2021, Michael began a 2-year Federal Registered Apprenticeship Program wherein he is receiving intensive on-the-job training.  He will also complete instructional programs with the Chimney Safety Institute of America, National Fireplace Institute, and Certified Chimney Professionals.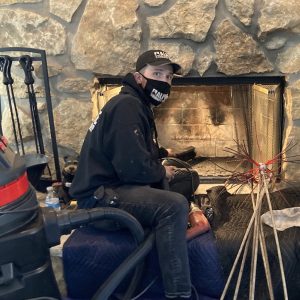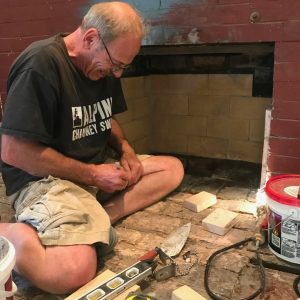 Brian Williams
Brian's father was a chimney sweep and a firefighter so Brian grew up working on chimneys with his father.  He has been a member of the Alpine family for over 7 years.  He has extensive experience sweeping, fixing, and installing a variety of appliances.  He holds certification as a Certified Chimney Professional and has attended several national accredited training workshops over the years.
Amy Dondanville
Amy is Janie's daughter-in-law and works remotely from Taos, New Mexico.  She plays the role of 'Office Warrior' managing all the business, financial & administrative details for Alpine Chimney Sweep.  She keeps the wheels on the truck so the truck can pull in your driveway.  Amy also works as a clinical social worker operating her own private practice.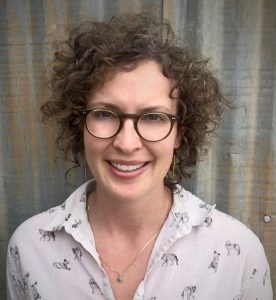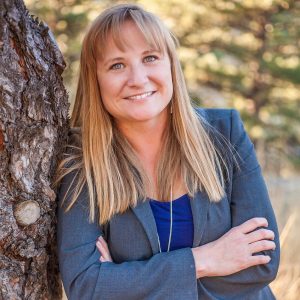 Kate Veeder
Kate grew up in the Des Moines area with Janie, Michael & Jacob and she also works remotely from the Denver Metro Area.  She is a rockstar at logistics & manages the schedule.  If you hit the 'Contact Us' button or email about getting our crew out to your place, you're talking with Kate.  We are very lucky to have Kate moonlighting for us while maintaining her primary gig as a clinical social worker working with adults with developmental disabilities.
Jacob Hagerty
Jacob is Janie's second son and chimney sweeping is in his blood.  When he was a kid he'd carry tools & supplies on jobs with his grandpa.  When Jacob was a teenager, he'd frequently help his mom with chimney repairs.  In preparation for starting his own iteration of Alpine Chimney Sweep, Jacob attended an intensive training academy with the Chimney Safety Institute of America.  For more than 17 years he has been operating his own business entity in Taos, New Mexico.